About Us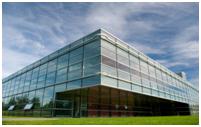 MDM Technologies, LLC is an information solutions and consulting company that offers a wide array of services ranging from HL7 Systems Integration to Custom Application Development. More than just an information technology firm, MDM Technologies reputation has been built on its ability to provide its clients solutions rather than just technology. Our consultants have the maturity to understand that technology in and of itself is not always beneficial, and that increasing technological complexity does not necessarily result in the best solution for all environments.
MDM Technologies is a Virginia-based company with clients throughout the eastern United States. We are a services oriented company, and our greatest asset is our people - a group of the finest information systems consultants and software engineers in the region. Our team members find satisfaction not only in delivering quality solutions for our clients, but also in teaching, learning from, and cynergizing with each other.
MDM Technologies focus is on making each and every one of our clients a MDM Technologies "reference". We have been very pleased with our success in achieving that goal, and are proud of the "partnerships" that we have formed with each of our clients. We find satisfaction in knowing that we are not only constantly reaching higher levels as a company, but that we are also assisting our clients in realizing their own successes.